Optimized for mobile devices
In Webnode, your website is automatically created with its own mobile version. The attractive mobile templates ensure that your website is displayed perfectly on any mobile device.
What is a mobile version?
Once your website has been created, it's accessible from all mobile devices. Choose from a wide range of mobile templates that adapt your website to mobiles, smartphones and tablets. These templates allow your website to be conveniently viewed. A mobile version lets visitors browse your website easily on their mobile device and even encourages them to return.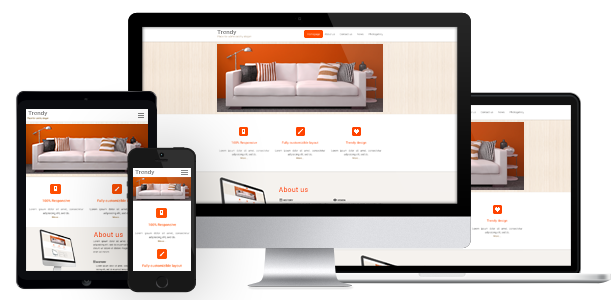 Attract mobile users to your website
More and more Internet users are choosing to browse websites on smartphones and tablets instead of desktop or laptop computers. Smartphones are starting to prevail on the worldwide market. In 2013, smartphone sales have exceeded 50% of all mobile phone sales. A website designed for mobile devices provides an optimal browsing experience, which is why your website runs with a mobile version right from the start. Create a website with Webnode and delight your users when they visit your website.